Film
The Team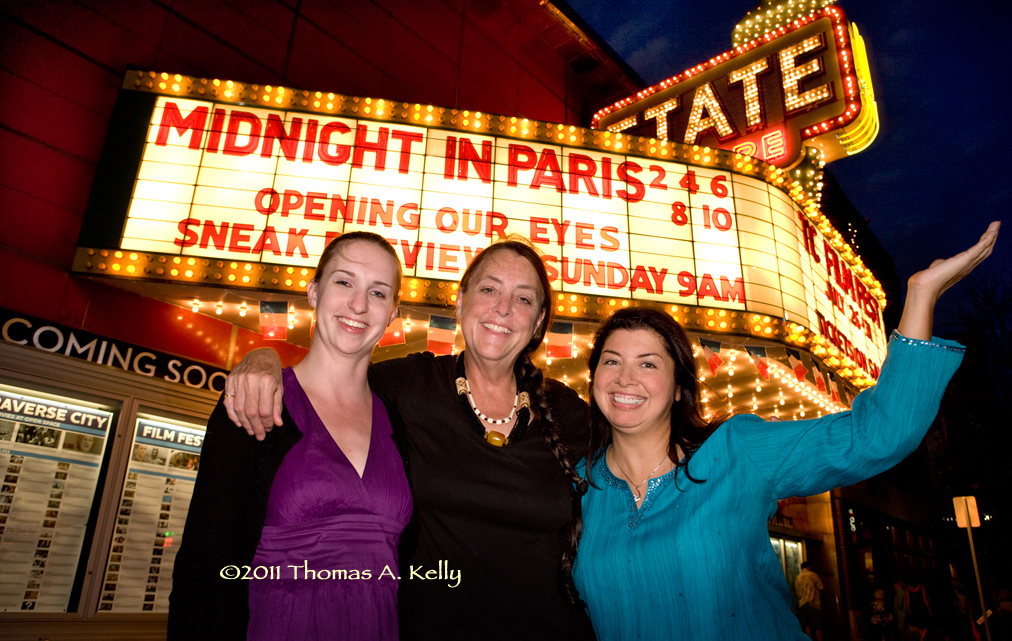 About Gail Mooney
Gail Mooney is a photographer and filmmaker based in New Jersey. She is co-owner of Kelly/Mooney Productions along with her husband and partner, Thomas Kelly. Gail has traveled the world for over 30 years shooting for international companies and publications.
On Passion I believe in having a dream and following it and have lived my life that way. I believe we all have the power within ourselves to create our own future. I believe in the power of the individual and I support the underdog – the one who comes from behind, against all odds.
On Photography and Video I use the tools of my craft – my cameras – as my eyes on the world. I communicate visually, with both still imagery as "moments in time" and motion imagery as "time in motion". I use each tool to deliver a message in their own unique way. I use each medium for their own strengths – to tell "the story".
I started out as a still photographer over 30 years ago. About ten years ago, I added video to my skill set. These days I have a foot in both worlds – still photography and motion – many times combining the two mediums on the same project or job.
I am interested in "the story" – a person's story, an institution's story or a company's story. Ultimately the stories are about the people behind them. The human story. The stories of the powerful, the weak or all in between – all prompt my interest and exploration.
I am interested in connecting with people and the human experience and use my cameras as an entree to that end.
Please view a trailer for Freedom's Ride – a documentary a documentary film that follows the journey of forty honors history students from two very different worlds — an all-minority high school in Harlem and a nearly all-white rural high school in an affluent New Jersey county — as they retrace the path of the Civil Rights Movement of the 1960's. With a five-day bus journey from Washington to Birmingham, each member of this diverse student group discovers the real meaning behind the notion that all men are created equal and, in doing so, uncovers the fundamental truth about personal freedom.
On Travel, People, Cultures and The World I've spent a lifetime traversing the globe and never tiring of it. Each destination and experience have added to my life and I can't imagine a life without exploration. I doubt there will ever come a time when this need will ever be fulfilled. To explore and connect with other people and their cultures is my life's journey.
About Erin Kelly
Erin is a graduate of Northwestern University, where she received a Bachelor of Arts in Anthropology, International Studies and Spanish. She currently resides in Chicago, IL and is working with the Center for Cultural Interchange, a non-profit international educational exchange organization.
On Travel, People, Cultures and The World I have always had a passion for learning about other cultures and languages, due to my adventures traveling the globe with my parents throughout my childhood. I was very fortunate to have those opportunities growing up because they gave me a much more global perspective on life and sparked my interest in travel for the purpose of learning about other cultures, languages, and histories. I also feel like traveling is the best way to get to know one's self and to grow as a person. And there's so much in the world, so why not explore it? I hope to continue this pursuit of knowledge and make international travel a part of my life.
On This Project I am very excited to do this project, and not just for the travel aspect. I am eager to meet individuals who have done such amazing things with their lives, and I can't wait to share their inspiring stories with everyone. As I prepare to embark on this journey, I am also anxious to discover more about myself and find out where life will take me next.
About Angel Burns  – Our Executive Producer

A lifelong performer, Angel Burns began as a child actor, dancer and model on the east coast, in PA, NY and FL. A young contest-winner in many talent contests, she paid for college using her skills as a writer.
Ms. Burns worked in print, fashion runway, theater, cable talk/variety shows, industrial films and commercials, before moving to Los Angeles to study on-camera acting for almost a decade. Ms. Burns appeared in soaps and art films,
and partnered as an indie producer of shorts and music videos. Her production company allowed experience directing, editing, and as cinematographer.
Motherhood brought a sabbatical due to scheduling, and Angel added to her skill set becoming a commercial and fine art photographer, particularly of dancers, conceptual portraits and world cultures. Her work is now published internationally, appears in galleries & metropolitan exhibitions, and she teaches in traveling fine art photography workshops. Currently producing contemporary, inspirational themes, across multiple visual mediums, Angel continues to travel, shoot still and motion, work to benefit charities, and promote hope and happiness with her work.
About Tom Kelly – Co-Producer
Tom is the backbone of our team.  He works non-stop doing anything and everything for the movie – promotion, marketing, outreach, fulfillment and a host of other things.  This would not have been possible without Tom tirelessly working behind the scenes.
Tom is a gifted photographer and work for international corporations around the world.
About Allan Davey – Digital Artist –  Designed our "One Sheet"
Allan is an international award winning photographer and digital artist, specializing in unique aerial photography, conceptual imagery, fine art, and digital compositing.
We will be forever grateful for Allan's talent and generosity in designing our beautiful poster for the film.
About Joyelle Brandt – Singer Songwriter 
Joyelle found out about us online and contacted us about a song she wrote, "One".  It was the perfect song to open the film.  Thanks Joyelle, for your generosity and bringing your music and talents to our film.