Community
Become the Power of One

Want to make a difference in your community and beyond?
Here are a couple of different ways that you can get involved:
• Blink Now Foundation: Help Maggie make a difference in children lives. 
• Greenheart Travel: Volunteer abroad and help people and the planet!
(Scroll below)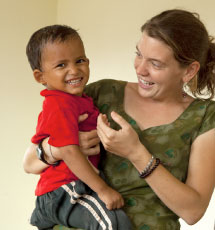 Find out how Maggie Doyne used her babysitting earnings to make a difference and change the lives of hundreds of children in Nepal.
"I created The BlinkNow Foundation, as a vehicle to share my ideas with other young people,  especially children in the U.S. I believe that in the blink of an eye, we can all make a difference."
Maggie Doyne
BlinkNow is a grass-roots organization working to empower young people to become pioneers in developing their own solutions to world poverty. The organization targets under-developed, war- torn countries where extreme poverty exists. These nations have high rates of illiteracy, disease, child labor, and unstable governments, thus making them the prime focus for our organization.
The organization has established its initial project in Nepal, Kopila Valley
Children's Home.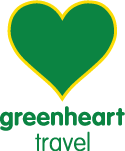 Volunteer Abroad
Volunteering abroad with Greenheart Travel gives you the chance to share your passion for helping people and the planet, while exploring new countries and cultures.
Top 5 Reasons to Volunteer Abroad with Greenheart Travel
Your Contribution: Over 60% of your program fee goes directly to your volunteer project. Greenheart Travel also donates a portion of your fee to offset the carbon footprint of your travels.
Locally-Run: We partner with small NGOs abroad that depend on ongoing community involvement and support. As a volunteer, you will work on short-term projects that have a long-lasting impact.
Safety: We are committed to your safety and security so all of our programs include comprehensive health insurance.
Education and Support: Every minute counts when you're abroad so we make sure to prepare you thoroughly ahead of time. You will receive a country guide, pre-departure orientation, support on the ground and back home.
Nonprofit: Greenheart Travel is a sister company of the nonprofit, CCI Greenheart – the only cultural exchange organization that encourages: active community service, social responsibility, fair trade. Because we're a nonprofit, a portion of your fees are tax deductible.