Tag Archives: ideals
It's not easy to hold onto your ideals, let alone your dreams as you get older.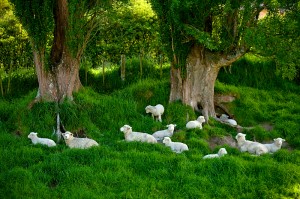 I suppose I should consider myself lucky in that regard, that I have managed to stay true to my ideals and I'm still foolish enough to believe in my dreams.  I wish more people my age had. Maybe we'd have a better world.
Dreaming is usually left up to the young, who can't even imagine that their dreams wouldn't come true.  Somehow when you get older, you give up on some of your dreams.  It seems like in our culture, we buy into the notion that with the responsibilities that come with age, there is no room for our dreams. I must tell you though, that I've always felt that if I couldn't hold on to my own dreams – how could I ever teach my daughter how important that is, for a life well lived.
When my daughter Erin and I set out around the world together two years ago,  it was to film the stories of people who were doing extraordinary things.  These were all ordinary individuals who believed in the impossible.  The film was inspired by Erin's high school friend, Maggie Doyne, who opted not to head straight off to college after graduation.  Maggie traveled and wound up in Nepal helping children, orphaned by ten years of civil war.  Seven years later, Maggie lives with her 40 children, in a home she built in Nepal, has built a primary school and is now raising money to build a high school.
Maggie is 25 years old with wisdom beyond her years and a youthful spirit to believe that anything is possible. She reminds me of myself when I was her age, although I pale in comparison to what she has done at such a young age.  I too traveled when I was just starting out in life.  I left college after two years and circled the globe to satisfy my curiosity. When I returned, I went back to school to study photography, graduated and set out to make my living at commercial photography.  My heart was in photojournalism and documentary photography, but everybody told me that I couldn't make a living doing that kind of work – and I believed them.
Early on, I was looking for assistant work in NYC and I went to see legendary NY photographer, Jay Maisel.  I brought my perfectly executed commercial photography portfolio with me to get Jay's advice.  For some reason, I also brought some "snapshots" that I had taken on my trip around the world, before I had gone to photography school.  Jay looked at my portfolio and tossed it back to me saying "this is crap".  After seeing the shock on my face, he said, "this isn't what you want to do, is it?" I showed him my snapshots and he said, "this is what you want to do – why aren't you doing it?" I proceeded to tell him all the reasons that people had told me, and I was telling myself, why I wasn't following the path I was passionate about.  He looked at me and he asked, "How old are you?"  I replied 25.  And he said, "You're 25 and you're already making compromises?"
There have been many days since then, when I have wanted to throw my hands up and give up on my ideals and dreams and then I remember that day with Maisel and I think about people like Maggie – and I manage to hold on.