I had a friend who once told me that if he should die in his room – alone – he didn't think anyone would even notice.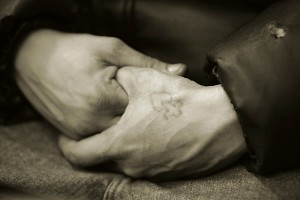 At first, I thought – how sad – and then I thought that really wasn't true at all. Everyone, even my friend has a past and with that comes people who know you or who used to know you – and on some level – there will be someone who cares.
Perhaps, what he meant was that people wouldn't notice – but again, I would have to dispute that because it's pretty easy with social media, emails and every other means of "instant" communication, to get people to notice you.
Getting noticed brings up an important point – and that is – when we do anything for the sake of recognition – and people don't respond the way we had hoped – we sometimes feel that we have failed. But did we? If we did something purely for the sake of recognition and we don't get it – then perhaps we did fail, but not necessarily. Most of the time, people who do take notice, simply don't take the time to let you know.
I try not to fall into the trap of doing something purely for the sake of recognition because it's a sure fire way to get myself in a funk if I don't get the accolades I'm looking for. When I'm driven to do something simply because I feel I "have to", that's when the unsolicited recognition seems to come. Somehow, the things that resonate with people the most – are the very things that are generated from something that's deep inside us. That's when people "notice" – they don't just "see it" – they "feel it".
Life is too short to spend it seeking approval from others. My husband is quick to tell me "it's none of your business what other people think of you". He's so right about that and it took me a long time to figure that out.
If you spend your life worrying about pleasing others, you may end up forgetting who you are. They say friends come and go. I'm not so sure about that. Even if someone isn't present in your life anymore, they still exist in your past. They were meant to be there for some reason, even if they brought you pain, they were meant to play their part in your life. I think sometimes we stress too much about the negatives in life and somehow think the best way to live is to avoid things or people that make us  uncomfortable, but in doing so we end up bringing in the emptiness and loneliness we were afraid of.
When I started this project two years ago, I didn't realize how many people out there really do care. That in itself was worth the journey.