Tag Archives: caring
I had a friend who once told me that if he should die in his room – alone – he didn't think anyone would even notice.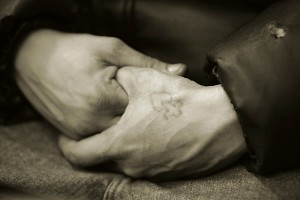 At first, I thought – how sad – and then I thought that really wasn't true at all. Everyone, even my friend has a past and with that comes people who know you or who used to know you – and on some level – there will be someone who cares.
Perhaps, what he meant was that people wouldn't notice – but again, I would have to dispute that because it's pretty easy with social media, emails and every other means of "instant" communication, to get people to notice you.
Getting noticed brings up an important point – and that is – when we do anything for the sake of recognition – and people don't respond the way we had hoped – we sometimes feel that we have failed. But did we? If we did something purely for the sake of recognition and we don't get it – then perhaps we did fail, but not necessarily. Most of the time, people who do take notice, simply don't take the time to let you know.
I try not to fall into the trap of doing something purely for the sake of recognition because it's a sure fire way to get myself in a funk if I don't get the accolades I'm looking for. When I'm driven to do something simply because I feel I "have to", that's when the unsolicited recognition seems to come. Somehow, the things that resonate with people the most – are the very things that are generated from something that's deep inside us. That's when people "notice" – they don't just "see it" – they "feel it".
Life is too short to spend it seeking approval from others. My husband is quick to tell me "it's none of your business what other people think of you". He's so right about that and it took me a long time to figure that out.
If you spend your life worrying about pleasing others, you may end up forgetting who you are. They say friends come and go. I'm not so sure about that. Even if someone isn't present in your life anymore, they still exist in your past. They were meant to be there for some reason, even if they brought you pain, they were meant to play their part in your life. I think sometimes we stress too much about the negatives in life and somehow think the best way to live is to avoid things or people that make us  uncomfortable, but in doing so we end up bringing in the emptiness and loneliness we were afraid of.
When I started this project two years ago, I didn't realize how many people out there really do care. That in itself was worth the journey.
I was catching up with a filmmaker friend yesterday and he told me that he was going to be working on a pro bono piece for a non-profit charity in his area.  I was delighted to hear that because it was just one small sign that maybe – just maybe this idea of "making a difference" is catching on.
To be honest, there may have been a time in my life where I would have been protective of my creative ideas to a fault – but not any more and certainly not in terms of the focus of this film.  What would be the point anyway?  First of all this film was meant to motivate others to "do something" – anything really that could make our world a better place.  And secondly – it really has no bearing on what I am doing – meaning whether or not I will succeed or fail if they do.  I realize that someone does not need to lose in order for me to win and vice versa.  In fact I'm of the mind that we are all more powerful when we partner and collaborate with one another toward the same end – especially when it comes to sustaining our planet.
It has amused me from time to time when I have seen people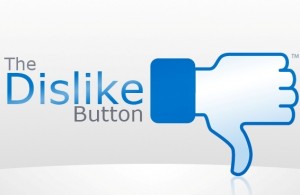 click the "unlike" or  "dislike" button on this blog or other stories that I have posted on my Facebook Fan Page. Why on earth would someone dislike a story about a 14-year-old girl's efforts in tutoring others at her school?  I wonder sometimes why someone even wants to use their energy in such a negative way and if that in fact brings them pleasure – especially when it is affixed to something that is positive.  Quite honestly I don't check analytics much because I try not to let others negativity or negative opinions of who I am or what I am doing – determine my worth. Most times it's merely a reflection of who they are or what they are dealing with in their own life. And so I do my best to understand.
But the simple fact is I'm just another human being – no better or worse than anyone else. I'm no saint – that's for sure. I'm a passionate person and that is sure to rub people the wrong way. In fact there are times when I wish I could take a vacation from myself.  I am only human, with my own frailties. While it may sometimes seem like I'm fearless and that everything always goes my way – I can assure you that there have been many sleepless nights where I lie awake playing out all kinds of scenarios in my head that are fraught with peril.
And so these days, I try to accept who I am, and be mindful of how I may affect some people and try to look for the beauty in others instead of the bad.  There have been plenty of times I may have chosen to see only the negative side of things and have hurt others in the process but that has only brought more pain in my own life. So if I come across as an obnoxious goody goody at times – it's because I try to be more compassionate of my fellow man.  Do I always succeed? No, I am not perfect.  I try to learn from past mistakes and do better the next time.
So please steal this idea  – of seeing the good in people – and try to be a better person yourself. Think beyond yourself and your own inner circle of family and friends and go out and make a positive difference in someone else's life.  Imagine if more of us thought like that?  And it just might bring more gratification in your own life  – than hitting the "dislike" button.
I saw the movie "I Am" last night.  I had been wanting to see it for some time because someone had told me that it carried the same message as Opening Our Eyes.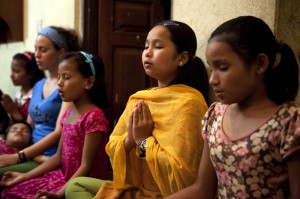 In fact, in one of the interviews in the film, a subject states numerous times the phrase "the power of one" – the power each one of us has in their actions and their thoughts.
The documentary, written and narrated by Tom Shadyac, Hollywood director known for movies like Ace Ventura and Liar Liar, questions "what's wrong with our world?" Are aggression and competition really the natural order or is there a better way? Are we happier when we win?  Are we happier when we have more?  Does it make us feel better to beat out the other guy?
The film goes on to show that what humans really need is to connect with other humans and be loved.  Everything on our planet is connected through energy and the human mind plays a powerful force in either working toward a collective goal of harmony or selfish isolation. And that each one of us has a huge impact through our small actions that make our world what it is and how we interact with one another.
No doubt many will see this film as an idealistic quest for utopia.  They'll cry  – it's an unattainable dream because there will always be the opportunists who will seize control for their own gain.  Perhaps they may be right, but does that mean that we should stop caring for our fellow man and striving for  a better future for our planet? I spent the most rewarding summer of my life last year, around people who were living a fulfilling life by making a difference in the lives of others.  They lived rich lives of peace and contentment.
Some of us go to a church, synagogue, mosque or some other place of worship for an hour or two each week and feel good doing it.  But then we spend the rest of our week, interacting with people in all sorts of ways contrary to the preachings that we had taken to heart just a few days prior.  Sometimes, I think religions do more harm than good as far as "connecting" humans, by creating congregations that are too insular at the exclusion and detriment of others. Ultimately, this never breeds good will and will never lead to utopia.
In the film, the question is asked "who is responsible for what's wrong with world?" One person replies "I am."  I can echo that and say I am responsible too.  Every little thing I do can make a difference one way or another in someone else's life. I try to remind myself of that daily in my dealings with people. I have found that when I love fully, without any expectations in return, I am at peace and only then can I be loved.