Tag Archives: San Simeon
Did the title get your attention? I'm not surprised. Aren't a lot of Americans interested in knowing where the happiest place in America is? But what about the people who live in the happiest place in America and aren't happy?  Wow – it must be awful to know that even though you live in what is deemed the "happiest place in America" –  you still aren't happy. Happiness isn't about the "where" as much as it is about the "is". What "is" right for one – "isn't" right for someone else.
Regardless, tomorrow I'm boarding a flight to a place that has been called the "happiest place on Earth", San Luis Obispo, CA. San Luis Obispo has already made me happy. Our film has been selected for the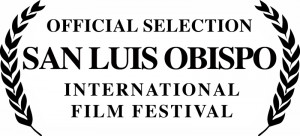 San Luis Obispo International Film Festival. I'm quite psyched about the whole thing. I admit it. It will be a first for me – having a film in a film festival. What an honor it is to bestow on a project that I have put my heart and soul into for more than two years.
It will be fun, with all sorts of festivities planned. One particular event that I am really looking forward to is the screening of Citizen Kane at the Hearst Castle! It's the first time this film will be screened at the castle and one of William Randolph Hearst's grandsons will host the evening. I am a huge "old movie" fan – always have been even as a little kid, so this is right up my alley. There will be lots of celebrities there but I will be more enamored with the historic attributes of the night – than the glam.
Festivals are definitely an ego thing. But they also bring awareness to films, which is the whole reason filmmakers make them, especially documentaries. Why make films if no one sees them? It's a great opportunity to get audience feedback too. One of our subjects, Gina Low will be there too, which is wonderful. She'll be in attendance for another festival that we have been invited to later in the month, The Los Angeles International Women's Film Festival.

It's a competitive business, getting into festivals, so I will cherish every minute of both experiences.
This is the fun part of the process of making a film, seeing it screened in a theatrical setting and dialoging with the audience. The payback, after so much hard work. I am "happily" heading out the "happiest place on Earth" and get to share the experience with my wonderful team – my daughter, my husband and my special friend Angel.
I'm already happy and I haven't even gotten there yet.