Tag Archives: Sundays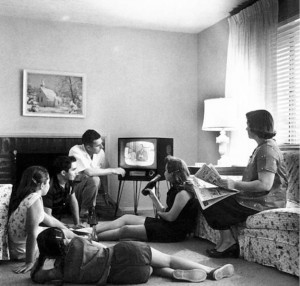 Sundays have always had a special feel to me.  When I was a kid, Sundays were different.  Most of the stores were closed so you couldn't "go shopping". I remember we had to plan ahead and get whatever we needed before Sunday came around. It was a day we went to church in the morning and always had dinner together –  as a family.  We often visited my Dad's family, but other than that we didn't do much of anything, but we did it as a family. Those were my earliest memories of what a Sunday was.
As the years went by, and my immediate family moved 700 miles away from our roots, our Sunday gatherings got a bit smaller, but nevertheless Sundays still had a special feel. It was considered to be a family day. We didn't do too much on Sundays, rarely planning anything organized, but we did "nothing" together – as a family.  Sunday was the day that we all took time to breathe.
As my siblings and I got older and started our own families, the gatherings got larger again.  But life also became more hectic and we all tried to manage and coordinate our busy lives.  The times had changed, and with that came lots of organized activities and other distractions.  But somehow we managed to find time on some Sundays to get together as a family.
Nowadays, family gatherings are more infrequent as miles have separated us.  But Sundays still have a special feeling.  It's still a day when I don't set my alarm and I get my day started a little later.  And I take the time to breathe.
I think what's important, is that we remind ourselves to set aside time to enjoy and be grateful for what and who we have in our lives, regardless of which day of the week it is. When I was growing up, Sundays were always set aside for that.  I suppose that's why I have always loved Sundays.