Tag Archives: family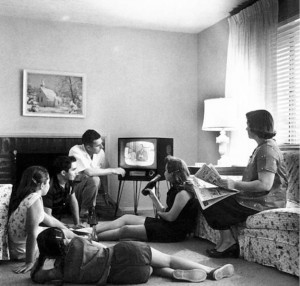 Sundays have always had a special feel to me.  When I was a kid, Sundays were different.  Most of the stores were closed so you couldn't "go shopping". I remember we had to plan ahead and get whatever we needed before Sunday came around. It was a day we went to church in the morning and always had dinner together –  as a family.  We often visited my Dad's family, but other than that we didn't do much of anything, but we did it as a family. Those were my earliest memories of what a Sunday was.
As the years went by, and my immediate family moved 700 miles away from our roots, our Sunday gatherings got a bit smaller, but nevertheless Sundays still had a special feel. It was considered to be a family day. We didn't do too much on Sundays, rarely planning anything organized, but we did "nothing" together – as a family.  Sunday was the day that we all took time to breathe.
As my siblings and I got older and started our own families, the gatherings got larger again.  But life also became more hectic and we all tried to manage and coordinate our busy lives.  The times had changed, and with that came lots of organized activities and other distractions.  But somehow we managed to find time on some Sundays to get together as a family.
Nowadays, family gatherings are more infrequent as miles have separated us.  But Sundays still have a special feeling.  It's still a day when I don't set my alarm and I get my day started a little later.  And I take the time to breathe.
I think what's important, is that we remind ourselves to set aside time to enjoy and be grateful for what and who we have in our lives, regardless of which day of the week it is. When I was growing up, Sundays were always set aside for that.  I suppose that's why I have always loved Sundays.
It was eight years ago today that my mom died suddenly – weeks before her 80th birthday.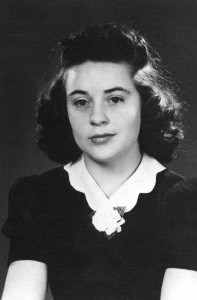 I remember every single detail of that day.
It was one of those really busy days. We were having an Oscar party that night and then flying out to California the next morning. I was walking out of the supermarket with a full cart of groceries and a bag toppled off the top, spewing its contents all over the parking lot. I picked up the mess, got in the car and was heading home when the phone rang. It was my sister telling me that they were taking my mother to the hospital. She didn't sound good at all and she hung up. I got home, called out to Tom and Erin to help me put the perishables away, and alerted them to what had happened. Fifteen minutes later, we were all in the car, heading to the hospital when my sister called again. She told me that mom had died on the way to the hospital. And I instantly thought "my unasked questions will never be answered" – questions that have been in my mind since I was a young child – questions about my mother's story – but I was always too afraid to ask.
The next few weeks were a blur – telling people about my mother's death, dealing with legalities, travel logistics and funeral arrangements. After the distractions gave way to the final realization that my mother had died – I was going through some things at her apartment. I discovered an old purse containing a bundle of letters, going back to the early 1970's and I spent the rest of the day, reading them. I was beginning to find some of the answers to the questions that I was always too fearful to ask. I also discovered a part of my family that I never knew I had.
I have gotten to know and love this family over these past eight years. For me it has been a time for discovery and has provided me with somewhat of an explanation of who I am and what drives me to do what I do. For my "new found family" – it has reconnected them to my mother and her legacy. The missing pieces were found and the circles completed on both ends.
I suppose you could say that some inexplicable force has driven me since my mother's passing. Six years after she died, I journeyed around the world with my daughter, creating a movie. We formed a bond that will last a lifetime, a bond that I had always wished I had with my mother. But I know that in many ways my mother has been a big part of my journey.
As I complete the circle of the making of this film, I'm starting to see my mother's story play out cinematically in my head – vivid in every detail. It's an amazing story that is crying out to be told and it's beginning to write itself.
Oh my, that's exactly how the idea for Opening Our Eyes got started.
Today is Mother's Day, a day to acknowledge and be grateful for all of the wonderful things that mothers do – making you grilled cheese on a rainy day, helping you finish that diorama that you waited until the last minute to do, buying you your first prom dress, encouraging you to follow your dreams and supporting you every step of the way. While I'm certainly grateful for all of those things, I'm even more grateful for what my mother did for me last year – provide me with the opportunity to travel around the world and meet incredible individuals along the way.
There aren't too many mothers who could accomplish such a feat. Sure, they would love to do that with their daughters, but very few take the plunge and I bet even fewer could handle the conditions. It wasn't exactly smooth sailing all the way. Staying in hostels, sleeping on the floor of a bamboo hut, getting bitten up the wazoo by mosquitoes, going without running water and air conditioning for days on end. And the hardest part – traveling with your daughter for 99 days straight. Nobody loves his or her kid that much to want to spend that much time with them, right? All in all, you certainly have to have an adventurous spirit to do such a thing, and no one has more of one than my mom.
I was continually amazed at her tenacity and determination throughout the trip. It didn't matter how hot it was in Nepal, how badly her knees were hurting, how congested the streets of India were – she always kept going, no matter the obstacle. But then again, she has been like that all of my life; never making excuses and never giving up.
I think the best part of the trip for me was the fact that I got to do it with my mom and see her in action; not just as a mother, but also as a traveler in her element. I learned so much about her as a person, someone who has dreams and fears, just like me. And consequently, I have learned more about who I am as a person and why I am that way. Or in some instances, why I'm not a certain way. It's fascinating to me how two closely related people can have such opposite reactions to the same situation. How can one person just jump on a subway train in Moscow while the other is compelled to stop and take the time to decipher the Cyrillic signs first? It's a mystery.
I guess what I really want to say is that my mom is the coolest, most supportive and most inspiring mom I know. I am so lucky to have her in my life and that is what I am grateful for the most. Happy Mother's Day, Mom. I love you.