Tag Archives: Valentines Day
This day, that is supposedly about "love" has actually lost the meaning of that word in all the hype and commerce that has attached itself to it.   In fact, I'd have to say that this particular day does more in the way of making people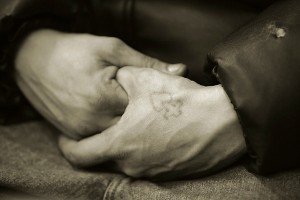 feel unloved than loved.
I suppose my feelings about Valentines Day started very early on when I was still in grade school.  Every year, no matter which school I was attending, ( I moved a lot when I was younger) the teacher would set aside some time for the students to make and trade valentines.  First we needed to make a box where our classmates could deposit their tokens of affection.  Being the creative type, I would take an ordinary shoebox and turn it into a work of art.  My classmates and I would either buy or make our valentines and then place them into each other's elaborate or not so elaborate containers.
The day would finally arrive and we would all open up our boxes and dump our valentines out onto our desks.  Sadly, most years my box contained only a handful of cards, even though I always had at least 50 kids in my classroom! That's the way it was back then. But I was the perpetual "new kid" because my family moved a lot.  And so,  that took it's toll on Valentines Day because I  usually wasn't on my classmates' radar.
I look at the day now as an adult and I see that it still causes a lot of misplaced expectations on our loved ones, and worse yet, makes some of us feel like a total unloved misfit, if we don't have a significant other or aren't on the receiving end of someone's affections.  All this angst created by a day that has turned love into commerce.
I decided to write about this today because I'm reflecting on pivotal moments in my life when I really felt true love – unconditional love.  One day in particular was the day after my daughter was born.  I held her in my arms and I felt a love that I had never known before.  I know that any parent reading this understands what I mean.  Love should always be unconditional.  We only truly "love" someone, when we love in that way – unconditionally. That only happens when we are able to think beyond ourselves.  When we love someone, regardless of what they've said or done in anger or sadness, we begin to know what love really is.  But we have to see past ourselves to get to that place.
Ronni Kahn, one of the subjects in our film said:  "Do something for the sake of doing – not for the money – not for the recognition – but just for the sake of doing".  I think she was defining what true love really is.  If we can abandon our expectations of what we want or expect in return from our loved ones – then that's when we really care about that person and really love them. It's hard to do, because you have to let go of your ego and how you feel.  But when you truly love someone, you forgive their frailties and missteps and love them for who they are.
Forget the flowers, candy and cards today.  Reach out to someone who needs some love or maybe just needs a bit of attention.  Think beyond yourself.  When you do that, you will understand the real meaning of the word "love".