Tag Archives: making change happen
I've been to dozens of screenings over the past year, at film festivals, schools and community gatherings around the country and everyone always asks the same thing:  "What can I do? How can I get involved?"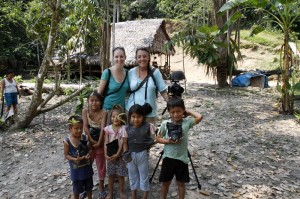 And that's exactly what Erin and I hoped for when we created the film, that people would be inspired and moved to take action.
So, we have changed the Opening Our Eyes website so that we can help answer that question instead of being a dead end.  I wanted the film to be a jumping off point for people to take action, but that would only happen if we could direct that energy into tangible ways.
We've set up a "take action" page, with three different sections on ways that you can help make a positive difference in your community or on a more global scale.  You can  "become the power of one" and find out how Maggie Doyne used her babysitting earnings to make a difference or find explore volunteer travel opportunities. You can "multiply the power of one" and donate to our subjects' causes or find out about volunteering for them or you can host a screening of the film and "showcase the power of one."
Every time I start to step away from this project, something happens to pull me back into it.  So I suppose that this journey isn't over.  I continue to be amazed by the collective power we all have in making change happen and making our world the world we want to live in.  I still remember what one of our subjects, Robbin Moulds told us one rainy day in Sydney, Australia.  She said, "At 211 degrees water is hot.  At 212 degrees it boils.  That's a one degree difference."
I challenge you all – what's a one degree difference you can make?