Tag Archives: traveling abroad
Tom and I will be headed out tomorrow morning at the crack of dawn.  We're bound for Chicago to spend Thanksgiving with our daughter Erin, her boyfriend Bryan and his family.  For me, it's also a welcome road trip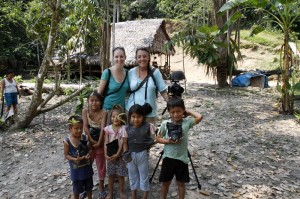 and a journey home to my birthplace. It's funny how things have a way of coming full circle.  I was born in Chicago and left to head "East" with my parents and family when I was a young child.  But for someone like me, who has moved more than a dozen times in my lifetime – Chicago feels like home.  It's where my roots are.
I've been a bit of a "rolling stone" over the years, but I'm also extremely grateful that I have been able to share many of life's incredible experiences and travels with Erin and my husband Tom.  It's been a gift,  to be able to combine my passions with my career and family.  This Thanksgiving I am mindful of my blessings and am most grateful for what I have.
One of the things I am most proud of is the creation of the film, Opening Our Eyes, that I made in collaboration with my daughter.  The journey in and of itself was rewarding, but I have found that sharing it  has not only inspired and motivated others to create positive change, it has also enriched my own life.
If you would like to see the film or share it with others over the holidays, we are now offering it online.  We are also offering a Thanksgiving special.
Click here and use the coupon code "THANKSGIVING2013".