This blog is two-fold. First, a brief announcement about some exciting news we received recently – we have been accepted into the Naperville Independent Film Festival! Naperville is a suburb outside of Chicago, so it is especially exciting for me to be able to go to a film festival that's local enough to drive to and bring friends. Even more exciting is that we have been nominated for the Best Documentary award AND we were notified that there will representatives from a distribution company at the festival! We're looking forward to attending in September.
I also wanted to share a message from CCI and Greenheart's President, Emanuel Kuntzelman. CCI and Greenheart is an official sponsor of Opening Our Eyes; it is also the organization where I work. It is a cultural exchange organization that facilitates many different exchange programs, one of which brings high school students to the U.S. and places them with volunteer host families and high schools for the academic year.
We are currently in the home stretch of looking for host families willing to provide homes for the students arriving to start school this fall. Emanuel sent the message below to our field staff, which works to place these students with families and schools. However, I felt that his ultimate message about the power of the individual in changing lives really resonated with Opening Our Eyes's message:
Steve Jobs once said that "People with passion can change the world for the better." At CCI we have lots of passionate people ready to do just that.  In these final weeks of searching for host families, I would like to remind all of us why we are putting in the extra effort.
You are not just a sole person in your community, but an extraordinary member of an amazing team. You are a change maker, one of hundreds at CCI and Greenheart,  that are creating a world that will be more peaceful and understanding through your hard work. The phone calls and networking and extra hours of searching for host families add up to more than just meeting a goal; you are making a real difference in not only the life of an exchange student, but the lives of the host family, their friends, the family of the exchange student and the ripple effect goes on.  This is the expanding power of one.  One more placement by one more person adds up to many changed lives for years to come.
Thank you in advance for tapping into the power of one–your own, individual effort–to make this happen and help get all of our students placed.  When all of our students arrive later this summer, the most important number of all will still be "one":  the one sense of accomplishment that each of us will have in knowing that we did our part to use our passion to change the world, one placement at a time.   
Here's to all of you–the fantastic powers of one adding up to far more than the sum of individuals.  
With energy, gratitude, and best wishes for the weeks ahead,
Emanuel Kuntzelman, President
Center for Cultural Interchange and Greenheart
If you are interested in hosting an exchange student for this coming academic year, or you know someone who would be interested, please visit CCI's website to learn more. You can also call the CCI office at 1-800-634-4771 if you have any questions.
This is a radio interview that Erin and I did
when we were out at our premiere at the  San Luis Obispo International Film Festival.  We were on Bill Benica's local talk show "Talk is Cheap".  It was a lot of fun and I'm happy that it was archived.
Nice memories.
Another year gone by – faster than the last. It's a soft day, as I look out at a choppy sea and a sky that's an ominous blue/black, keeping the crowds away from the beach.  It's OK with me, I love this sort of weather, a welcome relief from the usual sweltering day that has defined many July 21sts over the years .  It's the kind of day, it's easy to get lost in thought and think about past birthdays.
I wish I could remember all of my birthdays, but there have been too many and too many years between them. There have been many memorable ones, that stand out in the recesses of my mind.  Here are a couple of them – in no particular order.
2005– I spent the day sitting on the edge of a cliff in
Machu Picchu, Peru with my husband and my daughter.  It was cold and rainy and yet I was so awed by the sight before me, I barely noticed the rain.  No words could ever describe the magnificence of the moment – not then or now.  It is a memory that has been indelibly burned into my mind's eye.
1962 – Going to the  "air cooled" movie theater to cool off.  We saw Mr. Hobbs Takes a Vacation – a touching, funny family story with Jimmy Stewart, Maureen O'Hara, Fabion and others that somehow made an impression on me and has stayed with me all these years.
1969 – That was a big year for me.  I had just graduated from high school and turned 18 years old that summer.  They were supposed to land on the moon for the first time on my birthday, but they were a few hours early, marking July 20th as that historic day, instead of my birthday.  I was quite annoyed, but forgot all about it a few weeks later when I went to The Atlantic City Pops Festival and then Woodstock later in August.  What a summer.
2010 –  Spending the day with Ronni Kahn of OzHarvest when Erin and I were making our journey around the world.  It was one of the most wonderful birthdays I have ever spent.  Ronni was truly inspirational and made a lasting impression on me.  Whenever, I stray off my purpose, I jump back to that day in my mind and I quickly get re-centered.
2011 – Last year's birthday and a big one in many ways.  It was one of those milestone birthdays that ends in a 0, but for me it was the day we had our first "sneak preview" of our film at the beautiful State Theatre in Traverse City, .Michigan. I will never forget the feeling when I heard the first musical notes of Alive in the World as the red velvet curtain was raised on the screen.  It was a typical hot humid day when we left the theater – in fact that day it broke 100.  We headed out to Sleeping Bear Dunes National Seashore along Lake Michigan and when we returned to town and were walking by the theater, the usher who had helped us earlier that day said "It broke 100 today – that means that movies are free all day tomorrow".  The end to a perfect day.
I ran into someone over the weekend who I had not seen in many years.  We had been good friends, but we had drifted apart, over some disagreements, that neither of us could even remember. I'm sure those disagreements seemed important at the time, but now they just seemed trivial.  We both realized that we had let our egos get in the way of our friendship and instead of trying to heal the hurts that had severed our friendship – we put more angst, anger and sadness in its place.
I started thinking about the kids that I met at the Oasis Youth Network
in Sydney, Australia, when Erin and I were there, shooting this segment of Opening Our Eyes.  One young man was telling his story of growing up in a broken home, with parents who were drug addicts and gamblers.  He talked about stealing money for his lunch when he was a kid, and never having clean clothes to wear to school.  He talked about getting into a life of drugs and crime and eventually being sent to jail, away from his children and everything that was good in his life.  And then he talked about how Oasis had given him his life back and how Paul Moulds in particular had given him a "second chance".
When we interviewed Paul Moulds for our film, he made a comment that still resonates with me to this day, almost two years later.  In talking about kids who grew up in homes like the one this young man described, or worse yet, kids who were homeless and trying to scrape out some kind of life on the streets, he said:  "we try to help these young people by training them and finding them a job – but who is going to be willing to hire them when they have no address, no education and no record of employment?" He went on to say that no matter, how much pain some of these kids had grown up with or how many wrong decisions they had made in their lives, that he still believed in giving them second chances.  I remember thinking at the time that the world needed more people like Paul – people who believed in giving others, a second chance.
We all say and do stupid things in our lives and in the process, we end up hurting ourselves and the people we truly care about.  We've given into our "precious egos" when we behave like that.  Ultimately, many of us come to realize that we only bring more pain in our lives, by continuing to hold onto the hurts from the past, instead of letting go of our egos, and giving someone who may have done us wrong – a second chance.  I think sometimes in our efforts to protect ourselves from being hurt by others, we bring more pain to our lives by shutting the door on second chances.
Jackson Browne writes, "It seems easier sometimes to change the past". Unfortunately, we can't change the past, but we don't need to keep holding onto it.  While it's not easy to give someone a second chance, it feels so much better to leave the door open to possibilities. Imagine what the world would be like if we all thought like Paul Moulds, and thought that everyone deserves a second chance.
Chris Guillebeau wrote in his blog today "When I became an optimist after years of seeing the glass half-full, it was largely a practical choice. I just realized I was tired (literally) of putting my energy toward negative thoughts. It was draining and decapacitating. I vowed to put my energy toward positive thoughts, and ignore anything else as much as possible." I can't wait to meet Chris next week at his

World Domination Summit in Portland, OR. In fact I can't wait to meet all the people who attend this conference and think the same way Chris does.
Chris went on to say "Embrace the WOW. When someone does something interesting, appreciate it for what it is. Stop judging or discounting their achievements." That sentence really resonated with me because there are days when I feel that no matter how much I have accomplished in my career and in my life, there are people who try to marginalize my achievements.
When I start to feel frustrated by people like that, I remind myself of what Ronni Kahn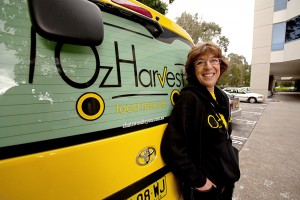 of Oz Harvest told me on a July day in Sydney, Australia "Don't do something for the recognition – do it for the sake of doing." Ronni was one of the many inspirational people my daughter Erin and I interviewed, on our trip around the world in the summer of 2010, during the making of our documentary, Opening Our Eyes.
I think back on all the travel logistics I needed to coordinate – our itinerary would have made one of the best travel agents panic – let alone figuring out how to do it using airline miles and hotel rewards. I also needed to think about the gear we would need to shoot both stills and video, that would fit into 2 backpacks. And I needed to make sure we had the necessary visas and vaccinations.
When we got back, I had over 5000 images and 150 hours of film to edit. Within two very long, bleak winter months in early 2011, I managed to lay down an initial rough cut of 3 hours of interviews. While I was doing the rough edit, I was also running a crowd funding campaign on Kickstarter to get funds to pay for a professional editor. I knew that would ultimately make all the difference in the world as far as how the film was cut – and it did.
It will be a year, next month since we screened our first "sneak preview"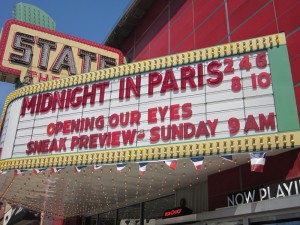 at the State Theatre in Traverse City, MI. Since that time, we've been honored at film festivals receiving awards for Best Documentary, Best Humanitarian Documentary and Best Trailer. But that stuff is for the ego and while it was sweet to receive those awards, the biggest reward for me, was the "journey" itself. I don't mean just the trip itself, but all that I learned along the way. That's the part that's hard to explain, especially to the people who seem to "judge and discount" the achievements of others.
Like Chris Guillebeau, I made a decision some years ago to put my energy toward positive thoughts, and ignore everything else as much as possible. I need to remind myself of that every day and walk away from the things and the people who don't bring value to my life. Life's too short for that. When I keep that in mind, I stay on purpose and that's when the good stuff happens.
"The highest reward for a person's toil is not what they get for it, but what they become by it." 

- John Ruskin
I had a friend who once told me that if he should die in his room – alone – he didn't think anyone would even notice.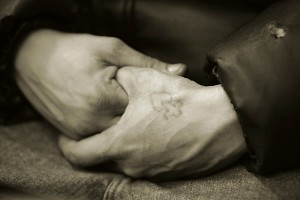 At first, I thought – how sad – and then I thought that really wasn't true at all. Everyone, even my friend has a past and with that comes people who know you or who used to know you – and on some level – there will be someone who cares.
Perhaps, what he meant was that people wouldn't notice – but again, I would have to dispute that because it's pretty easy with social media, emails and every other means of "instant" communication, to get people to notice you.
Getting noticed brings up an important point – and that is – when we do anything for the sake of recognition – and people don't respond the way we had hoped – we sometimes feel that we have failed. But did we? If we did something purely for the sake of recognition and we don't get it – then perhaps we did fail, but not necessarily. Most of the time, people who do take notice, simply don't take the time to let you know.
I try not to fall into the trap of doing something purely for the sake of recognition because it's a sure fire way to get myself in a funk if I don't get the accolades I'm looking for. When I'm driven to do something simply because I feel I "have to", that's when the unsolicited recognition seems to come. Somehow, the things that resonate with people the most – are the very things that are generated from something that's deep inside us. That's when people "notice" – they don't just "see it" – they "feel it".
Life is too short to spend it seeking approval from others. My husband is quick to tell me "it's none of your business what other people think of you". He's so right about that and it took me a long time to figure that out.
If you spend your life worrying about pleasing others, you may end up forgetting who you are. They say friends come and go. I'm not so sure about that. Even if someone isn't present in your life anymore, they still exist in your past. They were meant to be there for some reason, even if they brought you pain, they were meant to play their part in your life. I think sometimes we stress too much about the negatives in life and somehow think the best way to live is to avoid things or people that make us  uncomfortable, but in doing so we end up bringing in the emptiness and loneliness we were afraid of.
When I started this project two years ago, I didn't realize how many people out there really do care. That in itself was worth the journey.
I got home on Saturday night after an arduous four-week trip to China.  God, it is great to be home.
Yesterday was a glorious day and other than doing my laundry, it was a day devoted to rest – both physically and spiritually.  China had been hard, so my body and mind were in desperate need of doing nothing and having nothing to do.  One of the most difficult aspects of being in China for me was losing control over what I did with my time – even my free time.  While it was gracious of our hosts to put on banquets in our honor and take us to sites, I grew weary of having to be "on" all the time.
It takes a trip outside my country, to remind me of some of the most simple, yet important freedoms I have, living in the United States.  I have the freedom to go pretty much anywhere I want to go and when I want to go there.  Sounds simple, and it is but I found out how important that is when I couldn't do that for the past month.  Yesterday, I didn't have anyone telling me what to do and I didn't have anything that needed doing.  So, I took a drive in the country.  I don't have to go far from home (maybe 10 minutes) to get into the rolling, rural hills of Northern New Jersey.  It was precisely what I needed, to get out in the country with no particular place to go.
This has been one of the longest weekends of my life, certainly the longest Saturday. We left Beijing at 5PM on Saturday and arrived in Newark at 6PM on Saturday! The flight had been delayed an hour and a half.  After being away from home for a month, it was really hard to hear about the delay, but I went to the lounge and took it in stride. When we arrived in Newark, just past 6 o'clock, I turned on my phone and saw hundreds of tweets that Chen Guangcheng, a Chinese activist was on my flight, after leaving China abruptly to seek a new life in the US.  I had been following the news about this Chinese activist while I was in China, other than the times that CNN was blocked.  China controls what their people get to see and/or hear about.
It took a long time getting people off the aircraft.  The officials needed to get Guangcheng and his family off the plane and away from the waiting press first. While, waiting I was talking to one of the flight attendants, who was Chinese.  She had heard me talking about Guangcheng with another passenger and she asked us what he was protesting?  She thought Tibet.  When we told her, that he was against China's "one child" policy and forced abortions, she acted surprised.
After getting off the plane and waiting in an endless line for Immigration, I got to baggage claim, grabbed my two bags and headed to exit Customs.  The agent at the gate, looked at my tripod bag and asked me what was in it – "clubs?"  I said no, it was a tripod and he asked if I had a carnet.  I told him that I didn't since I had been traveling for personal reasons, not business, but that I had my US Customs Registration forms with me with all my gear listed.  He told me to go into another area.  I walked in and saw almost two hundred people who looked like they had been waiting for a week.  I knew I was in for hours of waiting.  At one point, after about 15 minutes, an agent came over to the desk, picked up the passports and mine ended up underneath one that had arrived after mine.  I was about to say something to one of the authorities and voice a mild complaint, but I stopped myself.  I took myself to a more Zen like place in my mind and just let it go. I sat there and watched as a couple went up to an agent with their luggage and were asked if they had any food or alcohol to which they replied "no".  The agent opened their suitcases and found hams, cheeses, alcohol, cigarettes and other undeclared contraband and she immediately summoned SP (whoever they were) who came and started slicing packages with their knives.  I was next, and I opened my camera bag, showed my Customs forms and I was out in of there in 10 minutes.  I was so glad I hadn't said anything.
I had learned from a dear friend while I was in China, how to not let other people or circumstances control my emotions.  There had been people who tried to control what we did while we were in China; but we didn't need to let them control our emotions.  That was a good lesson that needed reinforcing for me.  It usually takes a trip out of the country to remind me of what I cherish the most – my freedom.
It's early on a Monday morning in New Jersey and I'm just happy to have a good cup of coffee and be able to do whatever I want to today.