Tag Archives: journey
I've been using technology and social media a lot lately to get the word out about Opening Our Eyes.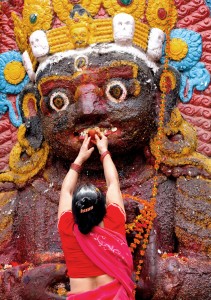 In doing so I have started to reconnect with a lot of folks from my past.  I wrote a post recently on my professional blog, Journeys of a Hybrid, about using technology to reconnect with people from the past. I've never been one to actively seek out people from my past. I've never been to a high school reunion – and there have been quite a few.  But now, it's a lot easier to find and be found by people.
What I'm finding out is that when I do reconnect with people I haven't seen in many, years, I find that the ones I "clicked with" back then,I still click with, now.  Some have showed up at screenings and some at professional events – but each time we reconnected it was like resuming a conversation that had begun years ago – without missing a beat.
One old friend I reconnected with, said something to me that got my attention. We hadn't seen each other in decades. He told me that he had wondered over the years, what had happened to me, but that somehow he knew that I was probably doing what it was that I was meant to do – and that I was living my life fully.  He said he remembered my "spirit."  When he "found" me on Facebook  and heard about the movie, he was prompted to reconnect.
As much as it is fun to go down memory lane every now and then, I am finding that using social media to connect with "new" friends is a powerful tool to connect with "friends" who are kindred spirits.  I am in the process of working with a web designer to build this website into more than just my blog and information about the film.  My vision and long term goal is to use the website to build a "community" – a community of like minded people who are interested in "making a difference."  I want to build a gathering place for people to interact with one another.  I want to take it beyond just my voice.  The film can set the stage for inspiration but the virtual "community" will give people a place to connect, share and learn from one another.
Changes on the website will take place slowly over the coming months – everything always seems to take longer than what I think it will take – but eventually it the site will morph into a place for people to interact with one another.  I think these days – it's more interesting to use technology in an interactive way rather than just present a one-way conversation via a blog post.
It will only be successful if the community grows and shares.  I hope that everyone who reads this post will contribute to the dialog as it unfolds, and gets others to engage so that we can all create a shift – toward bringing about a world that's less self centered.  The best part is that with the technology at hand these days and social media, we can connect our past "friends" with our future "friends" and make this world a better place together.
← Older posts
Newer posts →